QUOTE PAGE 4: 300-400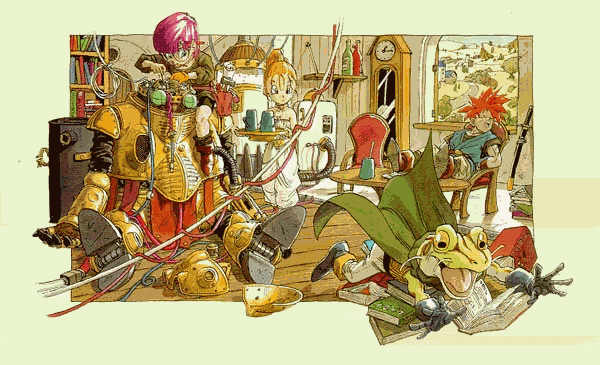 "Kindness in words creates confidence
Kindness in thinking creates profoundness
Kindness in giving creates love. - Lao-tzu
"Be kind, for everyone you meet is fighting a harder battle." - Plato
"How things look on the outside of us depends on how things are on the inside of us." - Parks Cousins
To know what you prefer instead of humbly saying Amen to what the world tells you ought to prefer, is to have kept your soul alive. - Robert Louis Stevenson
"Keep on beginning and failing. Each time you fail, start all over again, and you will grow stronger until have accomplished a purpose - not the one you began with perhaps, but one you'll be glad to remember." - Anne Sullivan
A man who can laugh, if only at himself, is never really miserable. - H.L. Mencken
"The soul would have no rainbow if the eyes had no tears." - Indian Proverb
"This is the miracle that happens every time to those who really love; the more they give, the more they possess." - Rainer Maria Rilke
"Anything I've ever done that ultimately was worthwhile...initially scared me to death." - Betty Bender
"Beginning today, treat everyone you meet as if they were going to be dead by midnight. Extend to them all the care, kindness, and understanding you can muster, and do it with no thought of any reward. Your life will never be the same again." - Og Mandino
You know you've achieved perfection in design,
Not when you have nothing more to add,
But when you have nothing more to take away. - Antoine de Saint Exupery.
"You can't say humanity don't improve itself, cause in every war we find a new way to kill each other." - Will Rogers
The two most common elements in the universe are hydrogen and stupidity. - unknown
"A man's ethical behavior should be based effectually on sympathy, education, and social ties and needs; no religious basis is necessary. Man would indeed be in a poor way if he had to be restrained by fear of punishment and hope of reward after death." - Albert Einstein
"The fear of death is the most unjustified of all fears, for there's no risk of accident for someone who's dead." - Albert Einstein
"Only a life lived for others is a life worth while ." - Albert Einstein
All of our dreams can come true - if we have the courage to pursue them. - Walt Disney
"Never doubt that a small group of thoughtful, committed people can change the world. Indeed, it is the only thing that ever has." - Margaret Mead
There is nothing in a caterpillar that tells you it's going to be a butterfly. - Buckminster Fuller
Patience and perseverance have a magical effect, before which difficulties disappear and obstacles vanish. - John Quincy Adams
"Don't be afraid to take a big step when one is indicated. You can't cross a chasm in two small steps." - David Lloyd George
A dreamer is one who can only find his way by moonlight, and his punishment is that he sees the dawn before the rest of the world - Oscar Wilde
When they are alone they want to be with others, and when they are with others they want to be along. After all, human beings are like that. - Gertrude Stein.
Friends...they cherish one another's hopes. They are kind to one another's dreams. - Henry David Thoreau
"Confront your fears, list them, get to know them, and only then will you be able to put them aside and move ahead." - Jerry Gillies
I have discovered that all human evil comes from this, man's being unable to sit still in a room. - Blaise Pascal
"Those who dance are considered insane by those who can't hear the music" - George Carlin
If you see the whole thing, it seems it's always beautiful. Planets, lives... But up close a world's all dirt and rocks, and day to day, life's a hard job. You get tired; you lose the pattern. - Ursula Le Guin
"To do good things in the world, first you must know who you are and what gives meaning to your life." - Paula P. Brownlee
To laugh often and much; to win the respect of intelligent people and the affection of children; to earn the appreciation of honest critics and endure the betrayal of false friends; to appreciate beauty; to find the best in others; to leave the world a bit better, whether by a healthy child, a garden patch or a redeemed social condition; to know even one life has breathed easier because you have lived. This to have succeeded. - Emerson
"Skill and confidence are an unconquered army." - George Herbert
When you die, if you go somewhere where they ask you a bunch of questions about your life and what you learned and all, I think a good way to get out of it is just to say, "No speaka English." - Deep Thoughts by Jack Handey
"We must believe in luck. For how else can we explain the success of those we don't like?" - Jean Cocteau
"Life may have no meaning. Or even worse, it may have a meaning of which I disapprove." - Anon
Treasure the love you receive above all. It will survive long after your gold and good health have vanished. - Og Mandino
In the beginning the Universe was created... This made a lot of people angry and was widely regarded as a bad move. - Douglas Adams, The Restaurant at the End of the Universe
Sometimes when I feel like killing someone, I do a little trick to calm myself down. I'll go over to the person's house and ring the doorbell. When the person comes to the door, I'm gone, but you know what I've left on the porch? A jack-o-lantern with a knife stuck in the side of its head with a note that says "You." After that, I usually feel a lot better, and no harm done. - Douglas Adams, The Restaurant at the End of the Universe
In the book of life, the answers aren't in the back. - Charlie Brown
Happiness? It is an illusion to think that more comfort means more happiness. Happiness comes of the capacity to feel deeply, to enjoy simply, to think freely, to risk life, to be needed. - Storm Jameson
Learn to pause, or nothing worthwhile will catch up to you. - Doug King
"Character consists of what you do on the third and fourth tries." - James A. Michener
Never forget that life can only be nobly inspired and rightly lived if you take it bravely and gallantly as a splendid adventure in which you are setting out into an unknown country, to meet many a joy, to find many a comrade, to win and lose many a battle. - Annie Besant
"Friendship is the golden thread that ties the heart of all the world." - John Evelyn
No poor bastard ever won a war by dying for his country. He won it by making other bastards die for their country. - George S. Patton, General (1885-1945)
Obstacles cannot crush me. Every obstacle yields to stern resolve. He who is fixed to a star does not change his mind. - Leonardo da Vinci
I am a soldier, I fight where I am told, and I win where I fight. - General George Patton
I don't give a damn what color you are so long as you get out there and kill those sonsofbitches in green suits! - George S. Patton, General (1885-1945) , greeting a Negro battalion, April 9, 1945
Education is what remains after one has forgotten everything he learned in school. - Albert Einstein (1879-1955)
Quantum mechanics is very impressive. But an inner voice tells me that it is not yet the real thing. The theory yields a lot, but it hardly brings us any closer to the secret of the Old One (god). In any case I am convinced that He doesn't play dice. - Albert Einstein (1879-1955)
The most important of all sciences man can and must learn is the science of living so as to do the least evil and the greatest possible good. - Leo Tolstoy
I find that we all get more legendary as time goes by. "Legend" means, basically, "bullshit." - Joel Rosenberg - The Warrior Lives
I'm a simple man. All I want is enough sleep for two normal men, enough whiskey for three, and enough women for four. - Joel Rosenberg - The Warrior Lives
A Code of Honor: Never approach a friend's girlfriend or wife with mischief as your goal. There are just too many women in the world to justify that sort of dishonorable behavior. Unless she's really attractive. - Bruce Friedman
It is in the character of very few men to honor without envy a friend who has prospered - Aeschylus
When they are alone they want to be with others, and when they are with others they want to be alone. After all, human beings are like that. - Gertrude Stein
Life is the be fortified by many friendships. To love and to be loved, is the greatest happiness of existence. - Sydney Smith
When we walk to the edge of all the light we have and take the step into the darkness of the unknown, we must believe that one of two things must happen: There will be something solid for us to stand on, or we will be taught to fly. - Patrick Overton
When they are alone they want to be with others, and when they are with others they want to be alone. After all, human beings are like that. - Gertrude Stein
The most I can do for my friend is simply to be his friend. - Henry David Thoreau
True happiness consists not in the multitude of friends, but the worth and the choice. - Ben Jonson
It is one of the blessings of old friends that you can afford to be stupid with them. - Ralph Waldo Emerson
A friend is worth all the hazards we can run. - Edward Young
"That which is beautiful is not always good. That which is good is always beautiful." - unknown
"Loving is not just looking at each other, it's looking in the same direction." - Antoine de st-exupery
"My love- I miss you so much, I feel myself melting." - Richie Birkenhead
"If I had to do it again, I'd keep my friends." - lifetime
"I knew your joy and your pain, and in your sleep your dreams were my dreams." - kahlil gibran
"It was but yesterday we met in a dream." - kahlil gibran
"I've got these dreams and you're in them all." - sense field
"There is still something left to believe in after there is nothing left to believe in." - Douglas Coupeland
"I dream to heal your wounds but instead I bleed myself." -sunny day real estate
"Our greatest glory consists not in never failing, but in rising every time we fall." - Oliver Goldsmith
A diplomat is a man who always remembers a woman's birthday but never remembers her age. - Robert Frost (1874-1963)
A dress makes no sense unless it inspires men to want to take it off you. - Francoise Sagan
A fanatic is one who can't change his mind and won't change the subject. - Winston Churchill, Sir (1874-1965)
A finely tempered nature longs to escape from the personal life into the world of objective perception and thought. - Albert Einstein (1879-1955)
A fool sees not the same tree that a wise man sees. - William Blake
"The common idea that success spoils people by making them vain, egotistic and self-complacent is erroneous; to the contrary it makes them, for the most part, humble, tolerant and kind." - W. Somerset Maugham
When we walk to the edge of all the light we have and take the step into the darkness of the unknown, we must believe that one of two things must happen: There will be something solid for us to stand on, or we will be taught to fly. - Patrick Overton
"Our greatest glory consists not in never failing, but in rising every time we fall." - Oliver Goldsmith
Nothing in the world is more flexible and yielding than water. Yet when it attacks the firm and the strong none can withstand it, because they have no way to change it. So the flexible overcome the adamant and the yielding overcome the forceful. - Lao Tzu
For every minute you are angry you lose sixty seconds of happiness. - Ralph Waldo Emerson
Happiness does not come from doing easy work but from the afterglow of satisfaction that comes after the achievement of a difficult task that demanded our best. -Theodore I. Rubin
Happiness is a butterfly which when pursued is just out of grasp... But if you will sit down quietly, may alight upon you. - Nathaniel Hawthorne
It is not how much we have, but how much we enjoy, that makes happiness. - Charles Spurgeon
May there always be work for your hands to do,
May your purse always hold a coin or two.
May the sun always shine warm on your windowpane,
May a rainbow be certain to follow each rain.
May the hand of a friend always be near you,
And may God fill your heart with gladness to cheer you.
-Anonymous
Too many wish to be happy before becoming wise. - Susanne Curchod Necker
True happiness is...to enjoy the present, without anxious dependence upon the future. - Seneca
We tend to forget that happiness doesn't come as a result of getting something we don't have, but rather of recognizing and appreciating what we do have. -Frederick Koenig