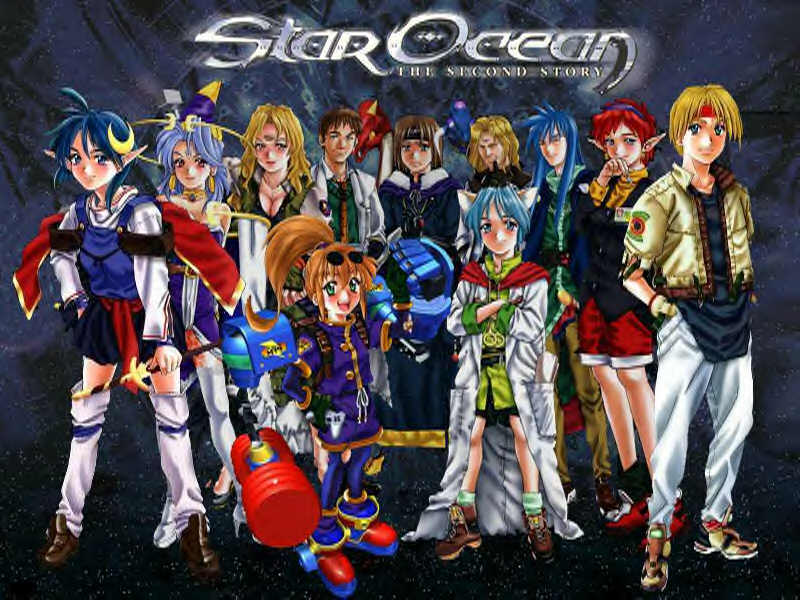 To My Friends Old and New, I John

Thank You!
Christy, My sister.. thanks for putting up with a brother like me.. (oh yea thanks for not trying to kick me off when I work on my page)

Rich, My older brother, and now my God brother. I have known you longer then anyone and yes we may fight but in the end were always best friends!. And Hey... we always beat the odds :-)


Eric, One of my best friends, Talk to you later!


Kenrick, My partner in more things then I can remember... you've been like a younger brother me and a pain too :-)

Candy, along time has passed hasnt it? well you've grown and so have I, now can you draw me something nice? :-)
Lil Lin

, You've grown up alot as well Lin, I hope to see you grow up even more. I always think of you at my lil sis, Always.
Jen, Christine, and Derek,

Thomas, my backup man and one that I trust. never give up old friend, and as always, "Don't get dead!"

Tracy, What can I say? I've never met you, yet your so very importaint to me... more then a sister I never had.. but a person I trust greatly... call me if your ever in NYC!
Others worthy of praise

Ilya, My man in the school keeps me up to date on all the things in my school... it's good to have a friend on the inside :-)
Bondy H, my childhood friend, I was the first one to ever call you "bon bon" it seems that you've taken it up as a real nick name. I'm so glad I found you, I'll never have to many friends. And that is good!

Bonnie, My cuz, watch your self hehe... see you next Chinese new year.

Mike, Hey Hey, You know you'll always have a wingman in me... but hey... no matter how hard you try, your not going to shoot me down :-)
Julia C, Be true to your self and you'll find what your looking for. But I still find it funny that your still scared of the dark, but if you ever need someone to talk to, or any help... feel free to just ask

Katina, My Friend in England... and she doesn't even play tennis... thanks for remembering me :-)
Honorable mention
Aaron, Eric S. (Jap Class), Jason (Jap Class), Ting (Jap Class),

Cindy, Elliot, Jenn W.
*Trans Church!*


To all my fellow alter servers, your one wacky bunch... good thing the priests dont know that!

Karen C, the boss of us alter servers, and the reason why some of us feel at home at church... your worth far more then you know... and maybe you'll know that... sooner or later.

Cristina, Stop stealing my hat! and please do me a favor and keep your nails trimed, please! (dont hurt me)
Jennifer L, Do you ever be quiet??? well you've got more energy then most people I know... it might be a good thing and maybe not... but hey... you are who you are... and dont change yourself.

Anthony M,Ant man! Heh we HAVE to go paintballing sometime man, I'm sure we'd take out everyone in our way... just like shooting targets with k-mart rifles.
Anthony,Albert,Jeffery,Liz,Arthur/Andrew, Katherine, Jeffery, Eliabeth
*Marines*
Angel,

Colleen,

Tiffany,

Lisa,

Jovon,

Pablo,
Jonathan,
My CO's
SSGT. Newsum, SSGT, Monty,
SEMPER FIDELIS
TO ALL THE *SPARKIES*!!! THANKS FOR PUTTING UP WITH ME
To Cris, AKA boss, AKA Spark mommy, you've been there for all of us, and at least I'm greatful, I hope you know that.


Cristina, CC, we've had fun as friends right? I hope you always laugh and smile.

Brian (PKO), my pal since I was a freshie... watch what you do, stay on the strait and narrow, and you've had someone waiting to long, dont mess up something importaint.

Rehana, Thanks for being there for me... thanks for everything.
Anita (PKO), My freshman!... er... Sophie now. you've grown so much... er... Junior now eh? a whole world is waiting for you... dont waste it.

Nat (PKO), Our Nat, I dont know where the future will bring you, but i do have high hopes for you. but stay away from ears.

Kevin (PKO), Kev, there isnt a time where you stop amazing me.

kayu (PKO), Fly boy, Well I'd be damned if you make COL, but i'm sure you will, i know it.

Linda (PKO), Hey linda, your not a year older then me, just 360 days.

Brian #2,I dunno what to say to you man... i'll be here if you need me.

Tierney, Same Ol'Tierney, never gives up do you? i dont know what i mean. but i doubt i'm wrong. Right?

Willson/'wang', Yo, I dont owe you any more money!

Jose, Big man Jose! Da man (or so he thinks)

Naijia, Perhaps if you stopped spinning things, you wouldnt try to do so many things that need skill :-)

Etie, Our new lil Freshie, so much to learn eh?
Julia ,

Max, Jason, Erin ,
Lily , Guttman, Leo,
I'm always going to be here for you all, I promise, you can count on that!
Forever and Always
John J. M. S. Pvt, USMC
AKA MaverickJS