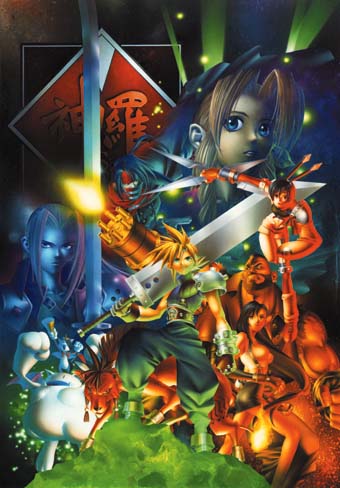 To My Friends Old and New, I John <![if !vml]>
<![endif]>Thank You!
After Years of having this page I realize that only a few lines do not do justice to the people that are named... but it's so hard to think of the right words for people so dear to my heart.
Christy AKA Shortie, My sister... Quisty... I've taught you all I can but you have to grow up too, my dear sister, watch out, the real world isn't such a happy place, but thank god your a tough fighter too. My sister, how I will always look after you and love you.

Rich AKA Rich, My Friend, my Brother. You really have been there all my life. We argue on many views and how to go about our lives but that's what we do and how we are, we are friends because we can argue and see past each others faults, and that's how it should really be.


Eric, and

Kenrick, Old buds... hey sooner or later we need to catch up.

Candy, AKA The Starving Artist, For as long as I can remember our families have been friends, and we've looked out for each other as if we really were family. We often forget that your older then me, but I will always treat you with the love and loyalty as I give to my Own sister.
Linda AKA Lil Lin

, Lin, my youngest sister. I've been around all your life. I know how you cried when you saw me come home from bootcamp and saw how different I looked. I don't know if you really understand how special you are to me, out of all of us you are the baby, and I'll always be one of your older brothers.
Jen, Christine, and Derek,

Thomas, Tom, You are one of the people I trust most, going on almost 9 years now. You have gone your path and I have mine, but I know we'll still keep in touch, and look, I'm not dead yet.

Mich AKA M, You've kept your promise to me about finishing what you've started, for that I am proud of you. As I said to my sister, it's a harsh world, take care of yourself out there, and if you need a hand, turn around.
<![if !vml]>

<![endif]> Angel , I'll figure out something to say sooner or later.
<![if !vml]><![endif]>
Jacinthe AKA Jack-in-the, My best friend in the Wait. A fellow Marine, and one of my best friends.
Others worthy of praise
<![if !vml]>

<![endif]>Brian AKA #2, Your a good friend Bri, I call you when I can, and I keep in touch, You were once one of my trusted advisors and still are... if only we could ride that A-train one more time.

Nat (PKO), You are my friend, I'm always happy to run into you and see you. You just seem to be one of the staple people in my life, and you don't know how refreshing that is.
Bondy AKA Bon Bon, It's been close to 15 years since we first met you know. You've known me longer then anyone that's not family... granted there was that 6 years where we didn't see or hear from each other... but I kept my promise didn't I? I told you it wasn't the last you'd see of me then, and I'm still here now.

<![if !vml]><![endif]>Jen, My cousin, we never used to talk but that's changed as well. Your one of the smartest people I know I'm gonna need a hand in collage since I'm a 20yr old freshman… but much like you I've accomplished much to be proud of.

Agata AKA Minsoo, I hope your well, I'm grateful for your letters. You should have been a Marine you know, but we all serve in our own way.
<![if !vml]>

<![endif]>Tina, We've been friends for years. I was always someone you could count on to get something done. You were always that short bright girl who got the plans to do it.
Katina, My Friend in England... I'm keeping my promise NightJet... I'll find you once again... I'll see if you keep yours and then I'll collect on that jet ride!
Tracy, An old friend whom I've never met, we'll need to catch up sometime
Honorable mention
Ting, Aaron, Eric S. (Jap Class), Jason (Jap Class), Kyla AKA Sandi, Nick Rycar, Tae, Gianny, Joanne, Dave C, Jerry M., Ilya, Bonnie, Mike, Cindy, Elliot, Miran, Julia C,
The Stuyvesant High School Class of 2001,
The PS64 Class of 1995
The PS56 Class of 1995
and the JHS190 Class of 1997
My Whole Freaking Jap Class (Stuy) (I'm sorry you all graduated with out me being able to watch)
*Trans Church!*


To all my fellow alter servers, your one wacky bunch... good thing the priests don't know that!

Karen C, the boss of the alter servers, and the reason why some of us feel at home at church... your worth far more then you know... and maybe you'll know that and admit that... sooner or later.

Cristina, my sisters sister. Your weird as hell too, but your always cheery too, and that's cool... hey I'll always be around, me and all the guys who act like big brothers.
Jenn L, Don't grow up. Stay how you are. I couldn't think of you any other way.

Anthony M , follow what you think is right and know that the church will always be here for you too.
Anthony, Albert, Jeffery, Arthur/Andrew, Katherine, Jeffery, John Man, Elizabeth
*Marine Corps Units*
MCRD (PI), 1st Bn, Bravo Co, Plt 1090 2001
ITB, MCT, Golf Co, 2nd Plt, 2001
MCAGCC, MCCES 29palms, Alpha Co, BEC Class 10 2002
MMATE Class 6, CCRC 2002
And
6th Comm BN, Svc Co, CEM Plt, 4th FFSG, Kuwait City, Camp Commando 2003
SEMPER FIDELIS
TO ALL THE *SPARKIES*!!! THANKS FOR PUTTING UP WITH ME
To the Sparkies, For all of high school you were my family. You kept me on the straight and narrow, and you helped make me who I am. The effects you all have had on my life will never fade away for it made me a better man.
To Cris, AKA boss, AKA Spark mommy, you've been there for all of us, and at least I'm grateful, I hope you know that.


Rehana, Thanks for being there for me... thanks for everything.

Cristina, Do I really need to say anything to you? I didn't think so.
<![if !vml]>
<![endif]>Inna, I've known you since 8th grade it's no surprise your still in my life. You and CC are both very important to me know that I'll always be ready to help and lend an ear so don't be surprised to hear from me from time to time ;-)
Kevin, kayu, Tierney, Wilson, Jose, Etie, Julia, Max, Jason, Erin , Lily , Guttman, Leo, Linda, Brian, Naijia, Anita
I'm always going to be here for you all, I promise, you can count on that!
Forever and Always
John J. M. Seto LCpl, USMC-R
AKA MaverickJS